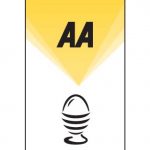 Breakfast
Your breakfast will be served in the dining room, located on the ground floor at the front of the house.
Choice of a cooked breakfast or lighter styles are available.
Fruit Juice • Hot Drinks • Bananas • Fresh Fruit Salad • Yogurt • Cereals and Toast
Followed by a choice of:-
Continental
Croissants • Yogurt • Fruit Bowl • Meat & Cheese Plates
Full English
Bacon • Black Pudding • Egg of your choice • Hash Browns • Mushrooms • Sausage • Tomatoes • Baked Beans
Bacon & Brie Croissants
Poached or Scrambled Egg on Toast
Served with Mushrooms and Tomatoes
Blueberry Pancakes with Bacon, Egg and Maple Syrup
Smoked Salmon
Served with Scrambled Eggs & Croissants
Vegetarian
Vegetarian Sausage • Baked Beans • Egg • Hash Browns • Mushrooms • Tomatoes
Blueberry pancakes with bacon egg and maple syrup
Toasted Waffle
Served with Bacon, Egg & Maple Syrup
Please state if you would like something different and advise Annie the night before
Breakfast is served 8:00 – 9:30am
(on busy days 2 sittings 8:00am – 8:45am & 8:45 – 9:30am)
However, if an earlier or later breakfast is required please ask Annie the night before.
On arrival you will be given a Breakfast menu to fill in, Please complete this and leave on the table in the hall before 5:30pm (the evening before)